IN WHICH we look back . . . and remember
To the generation of boys and girls who grew up in the late 1940s and 1950s, Agnes Brush was known as the creator of the most beloved stuffed animals that could be tucked next to us at night—the denizens of the Hundred Acre Wood.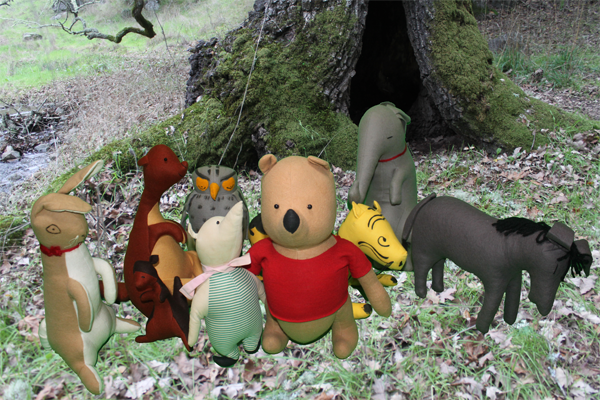 Pooh, Piglet, Eeyore, Owl, Rabbit, Kanga and little Roo, Tigger, and even the mysterious Heffalump, all designed based on the classic illustrations of Ernest H. Shepard, were tenderly made by Mrs. Brush and a small coterie of friends working out of their homes in Whitestone, Long Island. With the last stitch in place, these sturdy bits of cloth, felt, and stuffing were sent on their way to book stores, toy shops, and department stores to wait for a little boy or girl whose imagination and love could bring them to life.
And we did.
Years later, after we had grown up and set our toys aside, singer-songwriter Kenny Loggins would touch our hearts with his paean to the "House at Pooh Corner."
He knew the magic Pooh and his companions had brought to our childhoods. Today, many have forgotten the wonder of those early days and the precious memories Agnes Brush gave us.
This website is a tribute to her and her creations and to that halcyon era when life seemed simpler and all we needed was the gentle touch of a special friend to whisk us off to the Hundred Acre Wood.